Here at Front Door Advertising, we create a custom advertising solution for you based on your business' needs and goals. Our four steps provide all the services you would need, from start to finish. See how we can help you succeed with these simple steps:
Step 1: Target
Find Your
Target Market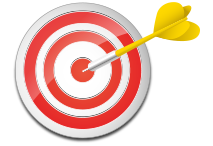 What good is an ad if it doesn't reach your target audience? Our expert research staff will use the latest computer tools and demographic information to assist you in targeting your market.
We can deliver your Direct Mail Postcards to any household or business that has a valid US address.
Door Hangers can also be delivered to any location in the US with no zip code or zone restrictions. You decide where to deliver your ads!
Step 2: Design
Design Your
Power Ad™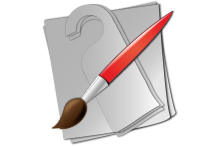 The success of your advertising campaign starts with your ad design. Our ads are so powerful we trademarked the name "Power Ads™" to describe them. Our direct response ads stimulate your target audience to take action now!
All our Power Ads™ include:
Powerful Headline

Creative Graphics
A Compelling Offer & Expiration Date
Risk Free Guarantee
Step 3: Print
Print Your Advertisement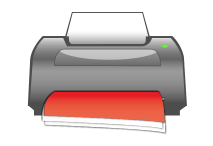 Now that you have designed a powerful, attractive ad, we will work hard to produce your ads for you.  We offer several sizes, paper stocks and colors to enable your creativity to flow.
We can even custom shape your advertisement into almost any shape you want—including your logo, your product or even your mascot. In the past, we've die-cut door-hangers in the shape of a pizza, a Mercedes Benz, a Gorilla and Willey the Whale!
Options include: UV Coating, Custom Sizes, Die Cut Punch Out Cards and more.

Step 4: Deliver
Select Your
Delivery Day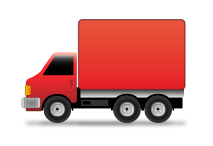 That's right; YOU are in complete control. YOU select the delivery day you want and our team of distribution specialists will deliver your ads to the Front Door of your targeted market. If you like, we can also provide delivery suggestions based on our past successes.
Direct Mail Is Delivered 6 Days Per Week Via the USPS We cannot guarantee the exact day they will deliver your ad but we can come very close.
Door-hangers Can Be Delivered 7 Days A Week, 365 Days A Year Even on holidays at no additional charge.