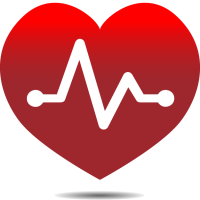 The health industry continues to rapidly grow and become more saturated. The competition has never been fiercer, and the need to promote your company professionally and affordably has never been greater. You need to attract new clients or new members, retain the ones you have, and make your brand top of mind for the services that you provide.
At Front Door Advertising, we help the health and fitness industry connect with clients over multiple direct media touch points. Executing a marketing strategy that effectively utilizes direct mail, door hangers and lead boxes will enable your brand to reach new clients and communicate with existing ones wherever they may be. It's a comprehensive approach to attracting new clients… and there is nowhere for them to hide!
Through data-driven strategies, we ensure that your monthly memberships, specials and features will stand out in the industry, motivate your target and drive conversion rates.
Our clients within the health industry include: Gold's Gym and Anytime Fitness amongst many others. We're dedicated to helping our clients cut through the clutter that consumers are normally bombarded with.
Our direct mail advertising is a great way to introduce yourself to the neighborhood! Prospective members see your proactive business reaching out, and it reflects on the quality and service-orientation of your business.
click to view larger images